Introduction
Housekeepers Week is our opportunity to celebrate the members of the housekeeping staff and show our appreciation for their hard work and dedication.
It's a chance for everyone in the company to take a moment and recognize the vital role housekeeping plays in ensuring that guests have comfortable stays in your short-term rentals.
It was first observed in 1949 and was organized by The National Cleaning Management Association (now known as Cleaning Management Institute).
How do you show your appreciation for the housekeeping staff this week?
Buy them a gift.
Take them out for lunch or coffee.
Have a party for them!
Ways to show your appreciation for the housekeeping department throughout the year.
Invite housekeeping staff to lunch or dinner. This can be done individually, by department, or at a large company-wide event.
Send them as many as possible messages of appreciation and let them know they are appreciated by the company and valued as employees in the hospitality industry. Sometimes we just send them messages when we are disappointed with them!
Create a special bulletin board or notice board where you can display cards or letters from guests thanking housekeeping staff for their hard work, kind words, and dedication to making guests happy during their stay at your properties! They're a great way to tell housekeeping staff that their hard work is appreciated by guests.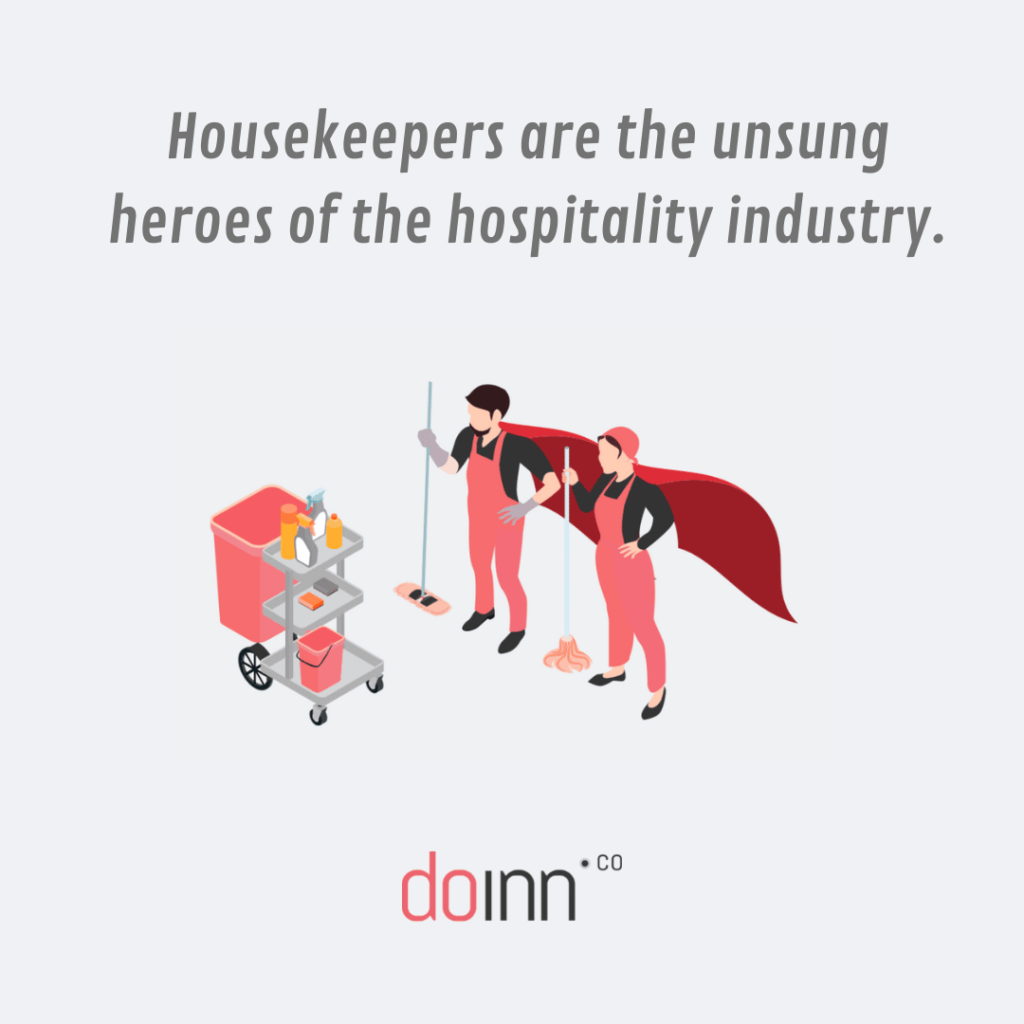 Housekeeping is not just about properties, it's about providing a great experience for all the guests.
Conclusion
Housekeepers are the backbone of any property management company. They can make or break your guest experience, so it's important to show them the respect and appreciation they deserve.
Housekeeping staff works hard every day to ensure that guests are pleased with their stay at your property, but it takes more than just good service to keep people coming back for more.
It doesn't matter if you have your housekeepers under your paycheck or if you outsource the housekeeping service, they all need to have the feeling of belonging with your team. It also takes recognition from management and front-line supervisors who understand how important these workers really are!