In Europe, short-term rental capacity is at pre-pandemic levels.
Airdna brought fantastic news! The short-term rental demand in Europe had a strong first quarter and 2023 looks just bright with a significant increase in the number of nights stayed.
Compared to January 2022, there was an 18.1% increase in demand, and a substantial 28% increase compared to 2019.
This extended seasonality led to a 5% increase in occupancy from last year and a 6% increase above pre-pandemic levels.
Of the top 20 countries, 14 experienced an increase in occupancy, with Portugal, where we were born, with a +19.8% YOY, Austria +16.9%, Czechia +12%, and Greece +10.4% seeing the highest growth.
For the first time since the pandemic began, the available supply of short-term rentals in Europe exceeded 2019 levels, with 4.7% more properties available in January than in January 2019.
The not-so-great
On the other hand, Croatia, Denmark Sweden, Hungary, Switzerland, and the United Kingdom occupancy levels saw a decline in occupancy levels.
However, these countries still had higher demand compared to the previous year.
The growth in available listing nights in these nations exceeded the growth in demand, leading to lower occupancy levels.
This increase in available listing nights signals a recovery toward typical occupancy rates after a period of reduced supply due to the pandemic.
Is it possible for the fastest-growing real estate type in Europe to sustain this?
The four real estate categories
Since January 2019, there has been a shift in the market share of the four real estate categories, with House/Villas and Unique Stays gaining 2.6% and 0.7%, respectively, while Apt/Condo/Lofts and B&Bs have each lost 2.9% and 0.4%.
This change can be attributed to shifting traveler preferences in the post-pandemic era. Apt/Condo/Lofts, which are predominantly located in urban areas, have yet to fully recover from the pandemic in terms of supply, while more options outside of urban areas have emerged, leading to a decline in their market share.
On the other hand, Houses/Villas and Unique Stays have become increasingly popular due to their more experiential, spacious, and private accommodations, resulting in their market share growth.
Finally, B&Bs, which typically involve sharing common areas with other guests, have seen a 0.4% decline in market share as they have become less desirable during the pandemic era.
This positive trend is expected to continue in the coming months, providing continued benefits to those involved in managing vacation rental properties.
The significance of digitization, particularly in the overlooked operational aspect, cannot be overstated. Doinn is committed to helping you grow and is here for good.
Cleaning standard operating procedures (SOPs) are essential for any short-term rental that wants to remain efficient and productive. By having a set of SOPs in place, cleaners, in-house or outsourced, can quickly and effectively complete tasks without having to worry about making mistakes or wasting time.
Not only does this help keep the workplace running smoothly, but it also helps to ensure that safety protocols are followed and that the quality of work is consistent.
Cleaning SOPs help organizations save time and money, increase customer satisfaction, and reduce the risk of accidents or injuries while they clean.
Writing Cleaning standard operating procedures (SOPs): Where To Begin
SOPs should be written in a step-by-step, easy-to-read format by subject-matter experts who know the processes and the structure of the organization.
The process descriptions and steps should not be overly lengthy or wordy; they should be simple and short.
Illustrations, pictures, diagrams, and charts are helpful when it's necessary to demonstrate processes as they are described visually.
It may be helpful to include additional experts to help gather information and to review, test and approve draft SOPs.
Here is a general SOP for cleaning a short-term rental from our providers, but there are many examples on the internet that you can customize for your own needs.
I'm not going to lie.
Creating SOPs is a lot of hard work. Like really hard work. But once you have them in place and running well, they're going to change your business. And your life.
You're going to save time. You're going to save money. And your customers and every single person you've hired for your business are going to love you.
It will be worth it a hundred times over.
It's crucial to emphasize the significance of testing your SOPs. Try them out on multiple individuals, including at least one person who has limited knowledge of the procedure. This will help ensure that they're not relying on their previous knowledge rather than what you've explicitly written out.
If you'd like more invaluable information on how Doinn can improve your operations, talk to us here
The vacation rental industry has seen a major surge in the past few years, with Airbnb leading the charge. Recently, Airbnb reported record financial results for 2022, signaling that this trend is likely to continue into the future.
This news should be exciting for property managers who are looking to capitalize on this booming market and increase their profits.
Professional cleaning
One of the most important things property managers can do to ensure continued success is to partner with professional cleaning companies.
Cleanliness and sanitation play an integral role in creating positive experiences for guests, which leads to more bookings and higher reviews – all of which contribute directly towards increased revenue potentials from your properties!
Professional cleaners have access to quality supplies as well as specialized training that helps them get every nook and cranny sparkling clean quickly so you can turn around rentals faster than ever before. Plus they take care of all aspects related to cleaning – from dusting furniture surfaces down deep-cleaning carpets & rugs – so you don't have to worry about it yourself!
Finally, working with professional cleaning companies such as Doinn's vetted companies also means having peace of mind knowing that your properties will always remain up-to-date on health codes & safety regulations mandated by local authorities or governing bodies like OSHA (Occupational Safety Health Administration).
Not only does this protect both you & your guests against any legal issues but it also reflects positively upon how others view your business operations overall – giving potential customers even more reasons why they should choose YOU over competitors when deciding where to stay next time they visit town!
With Airbnb delivering such impressive financial results in 2022; now is definitely an opportune time for vacation rental property owners/managers out there looking to maximize their earning potential while providing excellent customer service simultaneously through partnering up with professional cleaners near them today
In closing, the fact remains clear: Airbnb's impressive performance directly benefits those involved with managing vacation rental properties -and it doesn't look like slowing down anytime soon!
Thank you to the guests and Hosts who helped make this possible!

Steven Liew(He/Him) • 1stDirector Of Public Policy – APAC at Airbnb



By staying current trends within space, property owners should feel confident knowing they've made the right decision investing time and money into making sure guests always receive the highest quality experience possible each every stay.
Sustainable travel has become a major focus for many travelers and companies alike.
The short-term rental industry is now taking steps to ensure that guests are making a positive impact on the environment by introducing a greenium fee.
This greenium fee will be used to help fund projects that have a positive environmental impact and help reduce the negative effects of tourism.
The greenium fee would be an additional fee that guests will pay when booking their stay, but it won't be too expensive. It's estimated to cost around $2-3 USD per night, depending on the length of stay and other factors.
The money raised from the greenium will go towards projects such as reforestation, energy efficiency, waste management and more.
Should this initiative be a part of the short-term rental commitment to sustainability and its goal to become carbon neutral by 2030?
With this new fee, we hope to make it easier for guests to contribute towards sustainability initiatives while also promoting responsible tourism practices around the world, especially regarding labor shortage.
Lack of human resources
The hospitality industry is a rapidly growing sector of the global economy, and short-term rental property managers are an integral part of this success. However, we are concerned about the sustainability of our industry due to a lack of human resources.
The demand for rental properties has increased dramatically over recent years as more people look to rent instead of buy homes or invest in other forms of real estate.
This surge in popularity has put pressure on existing property managers who struggle to keep up with demand while also providing high-quality service and managing all aspects associated with running their business efficiently and effectively.
Without enough qualified personnel available, it can be difficult for Short-term property managers to meet customer expectations or keep up with new trends that may affect their businesses such as changes in technology or regulations around short-term rentals.
Furthermore, without adequate staff, there is also an increased risk that important tasks related to rental management will not be completed on time which could lead to dissatisfied customers and lost revenue opportunities if left unchecked.
Additionally, having fewer employees means less diversity within teams which can limit creativity when it comes problem-solving issues related directly or indirectly to renting out short-term rental properties
Sustainability
To ensure our industry remains sustainable into the future we must focus on:
1. recruiting highly skilled individuals who have experience working within this field before they become overwhelmed by too many responsibilities at once;
2. creating systems that allow them to access necessary training materials; provide competitive salaries so top talent isn't lured away elsewhere;
3. promote flexible working hours so team members don't burnout quickly;
4. encourage collaboration amongst colleagues whenever possible so everyone feels supported throughout each project they take part in together.
This is what we are doinn with our tech, stronger foundations upon which successful long-term strategies can build – ensuring continued growth even during times when external factors threaten stability.
Let's work together to make guests and OTAs understand that short-term rental prices need greenium fees to make our industry and our world a sustainable better place.
As technology continues to evolve in the short-term rental industry, it's becoming increasingly difficult for people to keep up with the changes in the digital world.
Digital fatigue is a real phenomenon that affects Generation Z and Millennials in particular, who are constantly bombarded with new gadgets, apps, and services. This can lead to customer disengagement and a lack of motivation when it comes to using digital products.
Becoming digital
More than 300 vetted cleaning and linen companies have become digital thanks to our operations center; a hub that gathers all their clients, jobs, cleaners, planning, and dispatching needs in a single platform where 94% of the processes are automated. Meaning you just need to do the remaining 6%, which you can easily do in 10 minutes per day.
Doinn´s UX/UI designers are taking digital fatigue into account when designing our features to ensure that users don't get overwhelmed or frustrated. We believe it's important for short-term rental software to create engaging experiences that are easy to use and understand in order for customers to stay engaged with their products.
By taking the time to understand the needs of every user: short-term rentals operations manager, short-term rental cleaning provider, short-term rentals laundry providers, and, of course, short-term rentals cleaners, and create intuitive designs that are tailored towards them, Doinn can ensure that digital fatigue does not become an issue.
Digital fatigue is a core issue that affects consumer experience, as it stops them from continuing their digital journey. This concept can be considered the antithesis of "digital fluency".
Beat distractions to free your mind
Distractions like email, social media, and breaking news are everywhere. Adjusting your devices, apps, and notifications is key to good mental health and to be efficient. As it is important as well to adjust and improve the way you work, tailor your unique habits and routines, your unique brain and body, and your unique goals and priorities.
If you are involved with the operational part of the short-term rentals, you need to be agile in responding to the field team, but implementing time management systems as the Pomodoro method, could be very effective.
The Pomodoro technique 🍅
The idea behind the technique is that the timer instills a sense of urgency. Rather than feeling like you have endless time in the workday to get things done and then ultimately squandering those precious work hours on distractions, you know you only have 25 minutes to make as much progress on a task as possible.
The periodic forced breaks remind you to get up, move around, and take a few minutes to relax and clear your head. It allows you to reset mentally and come back to your work with a fresh perspective. With this technique, you haven't spent hours in front of your computer without even realizing it. Instead, that ticking timer reminds you to get up and take a breather.
Educating the team not to expect an immediate answer to their questions and to respect your focus time, will also help them to have their own focus time. Just define which is your answering time ex. every hour between minute 15 and 25, and between minute 45 and minute number 55.
Using a message system like the one we have in our operations APP, will help you work asynchronously with your field team. If your colleagues love calling you, just set the sound off during your 15 minutes silent period.
As Short-term rental companies are still working understaffed, it has never been this important to have time management best practices.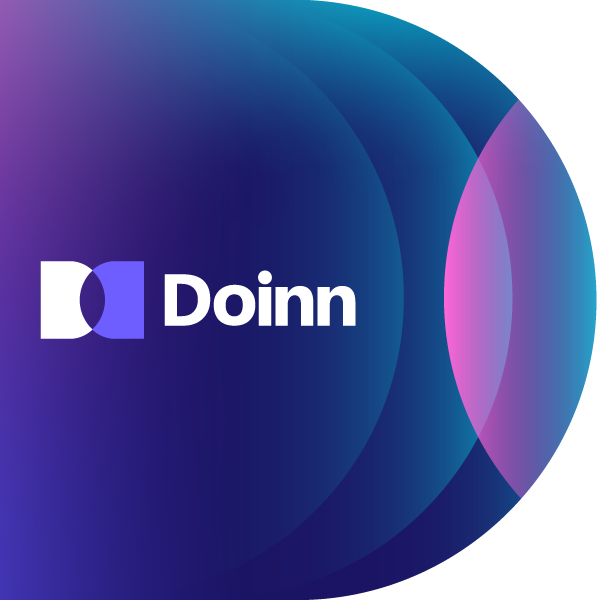 Hello. This is Doinn
The new Doinn.
The Doinners have the same mission, but a new brand identity
The past 6 months at Doinn have been some of the most challenging and interesting for us as a company. We have been focusing on our strategy and discovering how we can fit in such a diverse and nuanced ecosystem ranging from Europe to the US and across the South East Asian markets.
Looking back we believe that our messaging was somewhat ambiguous and we wanted to bring greater clarity to what we do, and most importantly why we have embraced this mission. The Doinners have a B4B mindset, since we have always embraced our customer's needs, and thrived on helping them grow. Ultimately we believe that this will shape our community and bring greater value to this industry that we all love so much.
Cleaning is critical and when not performed well can severely jeopardize profitability and competitiveness for the short-term rental operators. We are on a mission to digitize cleaning and laundry companies within just a few minutes, by providing them with a platform that will enable them to achieve excellence, perform far more efficiently and increase profitability.
We are also helping hospitality operators save hundreds of hours per month, enabling their teams to focus on strategic activities such as growing their portfolio and driving greater revenue.
Doinn facilitates the relationship between our users via employing cutting-edge technology and thanks to our platform's constant innovation.
We felt it was the right time to equally enhance our communication and brand identity.

Doinn is the first platform to provide a full scope of predictable data intelligence, for sales, operations, HR and more. The data we harness is valuable to the Hospitality Operators as well as the Service Providers and all other players along this value chain.
Our mission of making a better world, promoting a responsible way of hosting, started as a dream and it's coming true:
We prioritize green cleaning companies.
We optimize the linen deliveries and currently, 10% of them are done by bicycle.
We stand by the people! Our providers are free from exploitative practices and discrimination. They integrate people with disabilities and comply with labor laws.
We want to end the cleaners' black market in the hospitality industry and bring financial transparency to improve tax and payment collection.

We want to inspire and help our users to better themselves and to turn their goals into reality
We're very excited about the clean and fresh look of our new website, and we hope you like it too!
Enjoy the journey
Introduction
Housekeepers Week is our opportunity to celebrate the members of the housekeeping staff and show our appreciation for their hard work and dedication.
It's a chance for everyone in the company to take a moment and recognize the vital role housekeeping plays in ensuring that guests have comfortable stays in your short-term rentals.
It was first observed in 1949 and was organized by The National Cleaning Management Association (now known as Cleaning Management Institute).
How do you show your appreciation for the housekeeping staff this week?
Buy them a gift.
Take them out for lunch or coffee.
Have a party for them!
Ways to show your appreciation for the housekeeping department throughout the year.
Invite housekeeping staff to lunch or dinner. This can be done individually, by department, or at a large company-wide event.
Send them as many as possible messages of appreciation and let them know they are appreciated by the company and valued as employees in the hospitality industry. Sometimes we just send them messages when we are disappointed with them!
Create a special bulletin board or notice board where you can display cards or letters from guests thanking housekeeping staff for their hard work, kind words, and dedication to making guests happy during their stay at your properties! They're a great way to tell housekeeping staff that their hard work is appreciated by guests.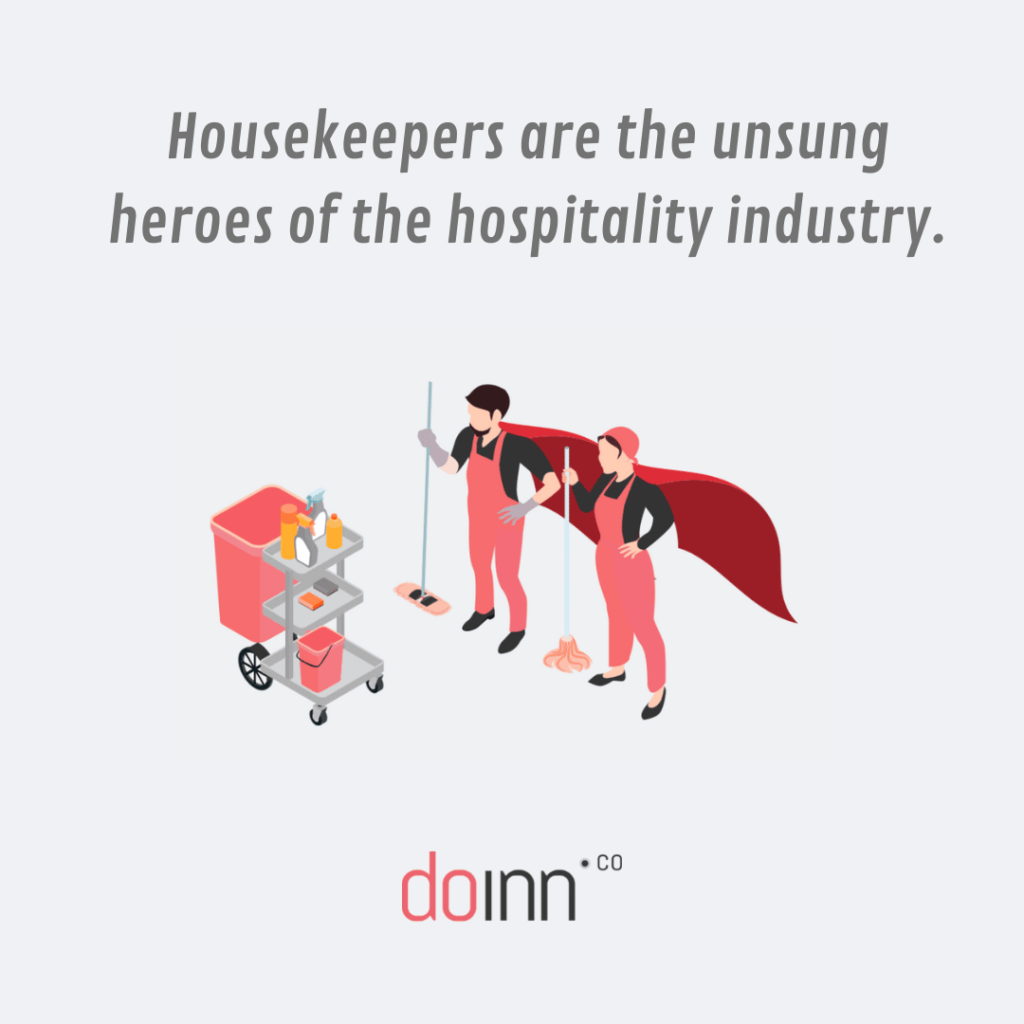 Housekeeping is not just about properties, it's about providing a great experience for all the guests.
Conclusion
Housekeepers are the backbone of any property management company. They can make or break your guest experience, so it's important to show them the respect and appreciation they deserve.
Housekeeping staff works hard every day to ensure that guests are pleased with their stay at your property, but it takes more than just good service to keep people coming back for more.
It doesn't matter if you have your housekeepers under your paycheck or if you outsource the housekeeping service, they all need to have the feeling of belonging with your team. It also takes recognition from management and front-line supervisors who understand how important these workers really are!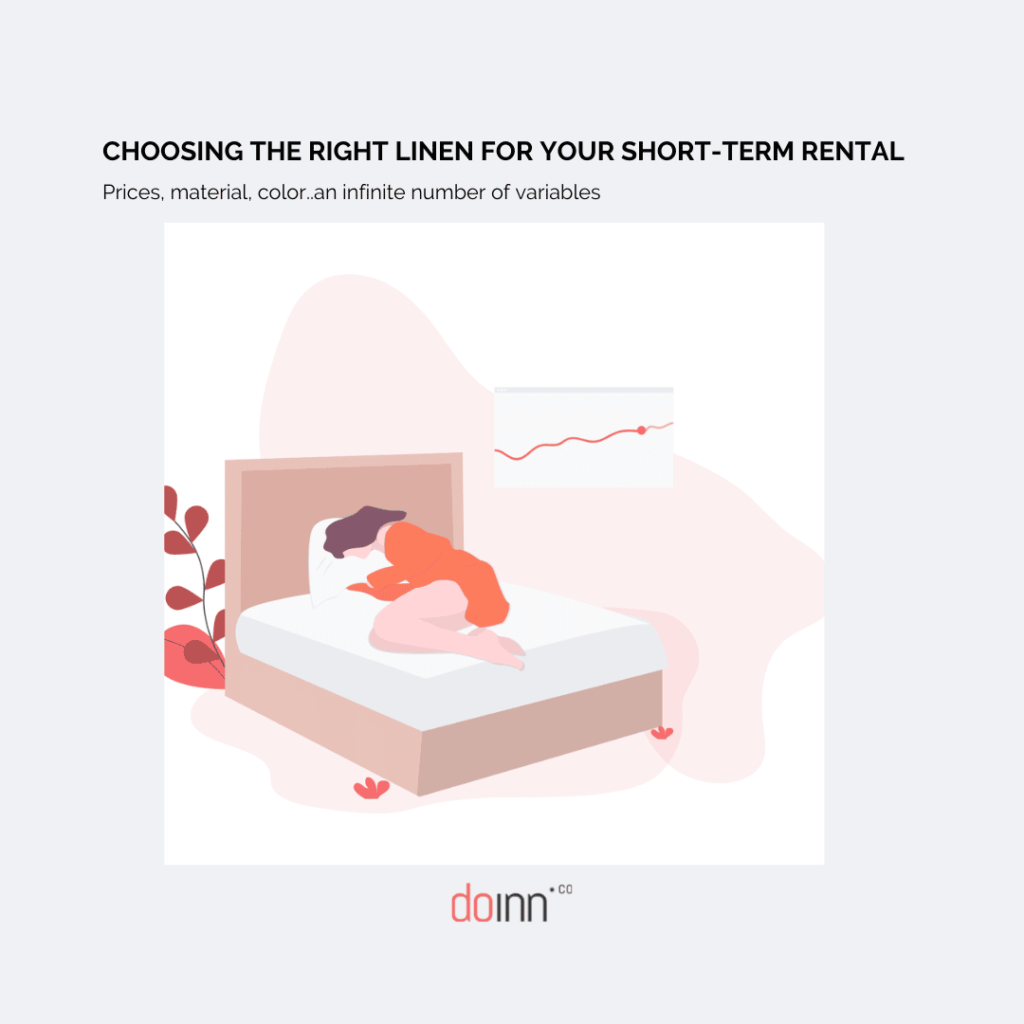 Linen choice has become more and more important
And it should!
Your guest will be touching your linen for close to 1/3 of their stay. Isn't it important that the quality of linen you provide is to the highest standard?
A well-made bed can make or break a vacation. A bad night's sleep can lead to a bad review for your rental. Because in the end, when you travel, you want something better than what you are used to at home.
We know you are starting to wonder what to get for the next season, and unless you are able to rent the linen, there are a few aspects to take in mind.
Are you struggling to choose the sheet material?
In today's world, we have so many choices of materials. All with their quality and advantages. Just choosing linen, there is cotton, polyester, polyfiber, microfiber, blends… So, how do you choose what material is the best for your vacation home and is easily maintained by housekeeping? Let's take a look at the most top-tier ones
Cotton:
Cotton: 100% cotton sheets and towels are a must in high-end accommodation. Just like your clothes, this will give you the most comfortable and homey feeling. Cotton is breathable and light. When used in a household setting, it's perfect for a good night's sleep and always the way to go. It's washable at high temperatures so perfect when working with professional laundry services. But in a high turnover short-term rental, cotton might be tricky to maintain. Cotton wrinkles easily and to give that nice crip it needs to be ironed professionally. Cotton is recommended to be used in a linen rental program with a professional laundry that operates a calender.
Cotton is a natural product so that means it is better for the environment and some linen manufacturers have recycling programs for end-of-life linen.
Polyester:
These sheets are manufactured to last in a heavy environment and intent to be beaten down. Although some might feel nice to the touch, the manufacturing of these types of linen is not very ecologically friendly and will lower guest satisfaction. Although a long lifespan, polyester tends to turn gray because the fibers can burn an industrial laundry process. This is mostly a problem with towels
Polyester-Cotton:
A combination that is used in a lot of full-service hotels. Although it is a very good option, guest experiences might vary depending on your supplier. It's easy to maintain and tends to wrinkle less.
Microfiber:
Although this is used a lot in short-term rentals, microfiber is a very un-ecological fabric. It feels nice to the touch, looks good on the bed, and is easy to maintain. Because microfiber is also a polymer, it could be less hygienical because it can't be washed at high temperatures which is one of the main characteristics of cotton
Are people really counting the thread count?
Look:
Let's start by debunking the myth. Thread count matters but to a certain extent. Thread count is the number of threads per square inch. The thread count on the packaging is a guideline from when the product was finished. After sheets are finished, they need to be washed so the fibers shrink, making the number of threads per square inch variable
When shopping for the right sheets, you want something that feels nice and breathable. The higher the thread count, the nicer the feel but the less breathable. The perfect thread count is not higher than 400 TC. Although a lower thread count doesn't feel as nice, it is used a lot in warmer areas because it is very light.
I can't emphasize enough the linen color:
You want to give your guest the cleanest experience in their short-term rental home, that is why white sheets should be preferred. Hotels only use white linen to improve quality control and make it easier to show that sheets are cleaned on a regular basis. We do understand that for short-term rentals, you sometimes want to switch it up and bring some color to the bed- and bathroom. This can easily be done by using a nice color throw or throw pillows.
The other advantage of using all white is consistency. When you would switch to a laundry service, they work with uniformity in order to not lose time during the sorting process. If you start using white linen in your rental, you will be future-proof.
Bottom line?
We all grow up with the cleaning standards of hotels in mind…
…don´t be afraid of losing the authenticity of the short-term rental by having hotel-like linen, it just makes guests feel better than home
A Channel Manager is definitely an extensive subject and of course here at Doinn, we care about giving you all the details on this type of solution.

Moreover, providing clean and tidy accommodation to your guests is a big part of your operations.

That is why we want to offer you various solutions and integrations.
Today we are announcing our integration with a new property management solution: let's welcome Octorate!

A complete suite with different features that will help you run your vacation rental company.
See all the details about Octorate here below 😉
Octorate – the perfect solution for property management
Thanks to the Octorate Channel Manager you will boost your visibility online and hence increase your reservations.
Octorate is Booking.com, Airbnb, and Expedia's preferred partner.
As well as being integrated with +150 OTAs around the world.
Allowing you to potentially open your property to sell.
A channel manager like Octorate will definitely simplify your business and your daily activities.
You will have the chance to start getting many reservations on various portals.
But you can manage all of them from one platform (rates and availability update, restrictions, etc).
With Octorate, you can also start getting reservations without any commission costs thanks to the Booking Engine.
It is a booking platform compatible with any website and fully customizable.
However, in case you do not have any web page, you can get the OctoSite.
A real website that can be set up in a few minutes, already linked to the Booking Engine.
Housekeeping with Octorate & Doinn
Octorate is not only a great tool for property management because of all the channels you can work with.
But also an in-cloud platform compatible with any device and you do not have to install any software to use it!
By combining both powerful solutions you will have a new way of running your business with Octorate & Doinn.
Add the iCals of your properties to your Doinn account, you will be free of the hassle of cleanings.
Automate the turnovers with every new booking coming from the different channels.
This combined with the Octorate app will be a completely new way of running your business.
If you use the Octorate App on your phone, you will be able to use the following features:
Model Pics – App
If you have a standardized way of arranging the furniture and amenities in the rooms, Octorate got your back!
You can save a gallery of pictures in the details of each room/apartment.
The cleaner will only have to download the Octorate App to see the pictures and keep them as a reference when taking care of the accommodation.
This functionality is particularly useful for new staff members!
Maintenance notes – App
Let's suppose the cleaner spots a sink leaking in the bathroom of the accommodation.
They can easily leave a maintenance comment via the App, which will be visible to anyone in Octorate in relation to that specific room.
Why use Doinn & Octorate together
So let's say that the cleaner is using the Octorate app to get your apartment to "look like" you want it.
But, are they following any specific technique not to miss a spot?
Doinn has certified protocols and cleaners follow a very specific checklist to avoid losing any details when performing the service.
And remember the maintenance comment on the Octorate app?
You can follow up on that by creating a maintenance service with one of Doinn's vendor to solve the problem!
As well as a bunch of other types of services:
Deep cleanings

(To get the property ready after a long time been unused)
Common areas cleanings, and more!
On top of that get a Doinn host app in order to follow up and know when a service starts or finishes!
Great, right?
As you can see this partnership is thought of as making your life easier!
The partnership between Octorate and DOINN can really help you to improve and simplify the management of your property at the same time.
Thanks for reading and evaluating this solution for your business.
When using such a powerful property management solution as Octorate:
Your visibility online will be boosted
You will get much more reservations
Your workload will increase
However, we are offering you the right tools to keep all this under control!
DOINN and Octorate know it very well and aim at making operations for your property a smooth process.
Doinn is here for good, in more than 11 countries and 600 cities!
Do not worry about searching for trusted teams anymore, count us in.
See you in the next article! 👋👋
At Doinn, our mission is to provide certified professional cleaning, linen rental and laundry services to private accommodation, an end-to-end automation from the guest reservation to the guest ready apartment.
So we are very excited about this new partnership with the fast growing Smoobu PMS.
Smoobu is Europe's leading all-in-one vacation rental management software, and manages over 70.000 listings.
With Smoobu you have access to all tools with a single subscription and you pay only per property. Channel Manager, PMS, Website Builder, Booking Engine, Unified Inbox, Online Check-In, as well as a Dedicated Guest Guide that will make your reviews go up.
Smoobu's support team is highly rated, speaks 7 different languages and is available 6 days a week via phone, chat and/or email. You can test Smoobu for free. They have a 14-day trial without a credit card.
Through this partnership, you can easily and seamlessly schedule the cleaning, linen rental and laundry services you need according to your reservations.
Free webinar next week
Smoobu is hosting a webinar with us next week, not just to explain how to integrate Smoobu and Doinn, but to talk about how to renew the trust of your guests writing about the enhance cleaning protocols
When: February 16th, 2021 – 01PM CET / 12PM GTM
Doinn partnership
See below how easy it's to take the most of our partnership:
1º Make a Doinn account.
Signing up for Doinn is safe and convenient. If you haven't yet made an account, you can signup for free here.
To associate your properties you can add one by one manually (option One Property) or upload several properties by excel (option Many Properties)
2º The properties are ready
3º Automation lab
It's time to define the automation settings and paste your Smoobu Ical
On Smoobu 👇
On Doinn 👇
4º Define your integration settings
Automate the services you would like to outsource with us and the default check in and check out hours of your properties.
4º The integration is ready!
Reservations will be synced and services generated automatically in the next poll.
You can then click ok and proceed to purchase in one click.
Would you like to know more about Smoobu? Check out

this video

.